Perumbakkam The New Property Hub in South India
Along with the rapid development of Chennai the sub-urban areas of the city have also witnessed a hike in the real estate sector. Promoters are now shifting their concentration to the outskirt areas of the city that has a wide number of features to offer.Various residential projects are being setup at affordable rates so that buyers of all income groups can afford these 2 BHK Apartments in Perumbakkam.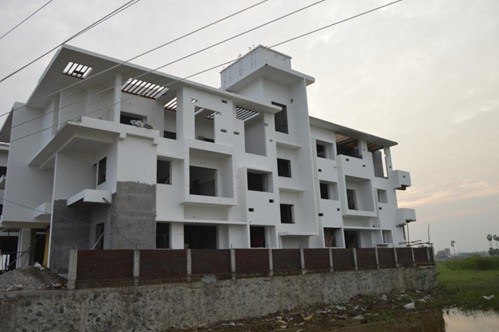 Reasons for Perumbakkam Becoming a Realty Hub:
Close Proximity to IT HUB: Perumbakkam is only a few kilometres from the fast developing IT hub of the city. Perumbakkam 2BHK Apartments are in high demand among professional who work in the nearby companies.
Ideally Located: Perumbakkam is located in the southern outskirts of the city of Chennai. This area is surrounded by localities that are also going rapid growth in terms of real estate. This area is connected to Tambaram by the Velachery-Tambaram road. With the availability of municipal buses and auto rickshaws transportation has become very simple.
Good Infrastructure: Investors are willing to invest in Perumbakkam because of its developed infrastructure. The roads and drainage system is of top notch.
The Different Projects in Perumbakkam:
Renowned investors have setup their residential units in Perumbakkam.
• The Urban Tree Oxygen project by the famous Oxygen group is promising venture with lots of features to offer. They have priced these apartments reasonably to target the mid-ranged buyers. These apartments are beautifully designed with all the basic utilities.
• The project of Radiance realty developers has also attracted s lot of potential buyers. The apartments are designed exclusively for comfortable living. Large number of amenities is also provided to the residents like gymnasium, swimming pools, club houses, recreational centres, car parking, playgrounds and much more. These apartments are very spacious and perfect for luxurious living.
• PS Srijan Nexterra has also introduced affordable apartments in Perumbakkam. A lot of greenery is provided to the residents to have relaxed environment.So looking at the rapid rate of residential development, Perumbakkam 2BHK Apartments are very appealing and worth every penny.
---
Post a Comment
All Comments
---